In an ideal world, you would fill that coveted #1 position in the organic results. This is achieved only when a site is truly optimized for search engines and marketed properly with a good link building campaign. And even then it takes time...there are no guarantees for top positions.

This is the reason for PPC advertising. With PPC advertising you can get your site to the top of page 1 in no time.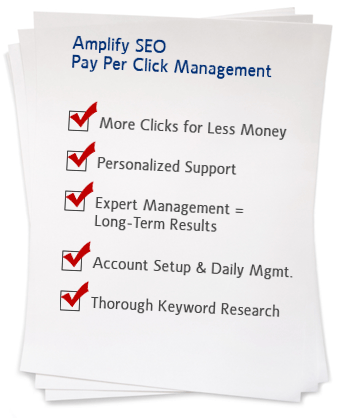 With our PPC Management Service you get the best possible results with the smallest cost per click. By utilizing our in-house tools we will effectively research keywords and create a plan of action to out perform your competition.


We will analyze competition and fees to make sure you're not overpaying for your placement. Highly qualified leads increases conversion rates and in the end increases your business' sales.


While you're waiting for your search engine optimization efferts to pay off, get to the top of the results page today via our Pay-Per-Click Management Services. We will monitor and refine your PPC campaign to make sure you stay on top of the competition.