In January of 2008 Google launched their '10-pack' local search results at the top of geotargeted search results.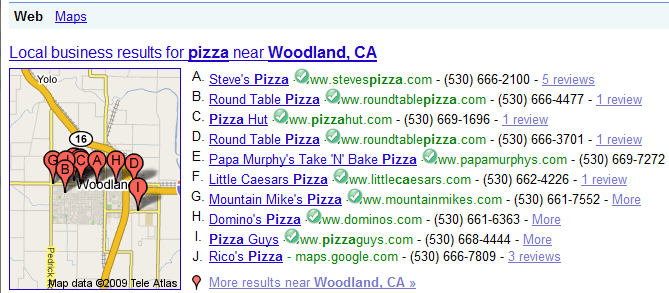 With that launch, companies saw their once beloveted number one position within the organic results now drop a good 3-4 inches down the page.

Local has become the 'next-big-thing' and optimizing specifically for local is quite a bit different than what we're used to. There are a huge number of factors that Google uses to rank websites in the local business results such as the geographical location of your operation listed at certain locations on you website, reviews at 3rd party websites, and location keyword in your URL.

The location of Google's local business results in itself makes it an important factor for all businesses to invest it. It has the prominent position on the search results. In one convenient location you can see your business listed on a map, reviews in many cases, and your contact information all in once spot.
That position will either be filled by you, or your competitor. Don't let it be the latter.